Welcome to your Body Butter Haven
At our company, our main priority is to develop top-notch skincare solutions that guarantee long-lasting effects while being gentle on your skin. Our products are completely plant-based, without any harmful chemicals or parabens, and we are proud to be labeled as Vegan-friendly. We utilize only the finest natural ingredients to not only hydrate, but to also heal and rejuvenate your skin, which happens to be the largest organ in your body. Discover the power of natural healing through Earth's resources with our curated skincare.
Healing through the power of the Earth.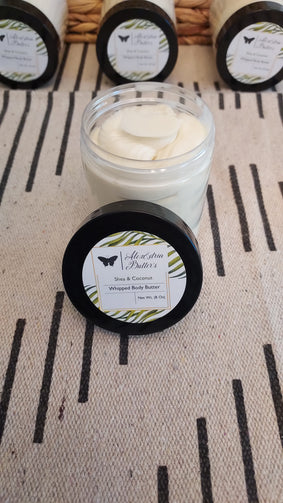 Featured product
Luminary Body Butter
Regular price

Sale price

$10.00 USD
Tax included.
Pamper yourself with our Luminary Whipped Body Butter, a lavish and nourishing blend of unrefined shea butter and coconut oil. Infused with 100% natural essential oils, this body butter offers unparalleled relaxation with top notes of jasmine and amber. Its rich anti-inflammatory properties also help to soothe and reduce inflammation, making it an ideal option for those with dry skin. Simply apply after a shower and indulge in up to 24 hours of velvety soft, radiant skin.
Top Notes: Jasmine & Amber
Whipped Shea Butter & Coconut oil